Town of
Hornby
Steuben County, New York

Divens Family Photos
When Elvira Mary Messer (the first wife of Elliot B. Divens) died their youngest son Robert was adopted by Charles and Mary Abbott. Robert married Nora R. Yost (pictured below) daughter of Anson and Celina Yost. Robert was killed in a car/train collision in Savona in 1929. Nora was affectionately known to her grandchildren as "Grandma Rabbit".

Photo from the collection of Peggy Messecar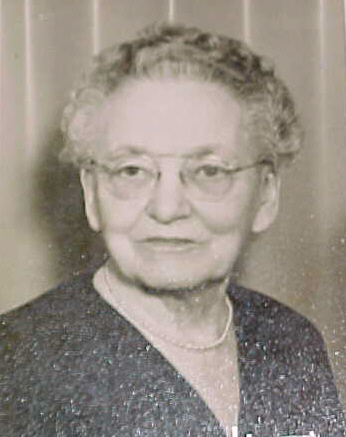 Nora R. (Yost) Abbott
1877-1969
Photo from the collection of Eunice (Divens) Taggert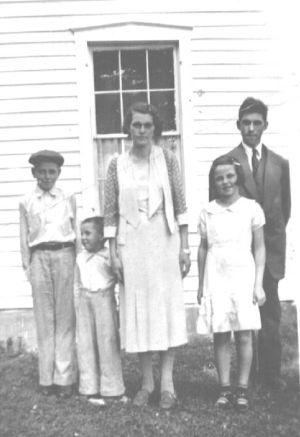 Claire Robert "Jake" Divens
Carl Lee Divens
Helen Elizabeth (Divens) Bixby
Doris Ina (Divens) Resue
Clifford B. Divens
Photo from the collection of Eunice (Divens) Taggert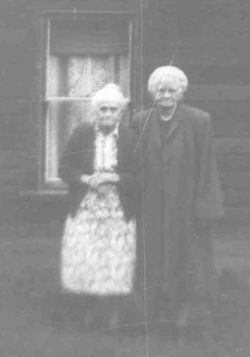 Ina M. (Fuller) Divens (1862-1954)
and her sister
Hattie A. (Fuller) Bucher (1865-1962)
---

Home | Genealogies | History | Census Data | Photographs | Maps
Hornby Historical Society | Other Researchers