Town of
Hornby
Steuben County, New York

Duvall Family Bible


These pages from the Duvall Family Bible were sent to me by Roy Marriott, 3rd great-grandson of Albert and Martha (Dopp) Duvall who arrived in Hornby from Montgomery County, NY in 1848. He wrote:


The Bible [dated 1853] was given to me by my uncle, Robert B. Marriott, who said it had been in his mother's possession (that would be Minnie Wasson) who received it from her mother (Harriet Duvall). ... The entries in the Bible all appear to be in the same handwriting (and possibly at the same time?) up until an entry for "Marietta Duvall the wife of Albert Duvall died March 21 1886". Two more entries for the deaths of Abram Duvall and Daniel Henry Duvall (dated 1891 and 1899 respectively) are in a different handwriting. We ... found what I assume to be a bookplate on black, textured, paper, with a gold leaf "Rebecca Kimball" and gold leaf trim. It looks like it had glue on it at one time, but we have not found a page in the Bible where it may have been glued. Nor does the cover have any indication of having the label on it. Our (fabricated) story is that this Bible may have indeed belonged to Rebecca (Kimball) Duvall, wife of Albert Jr., and that she used her bookplate/name label from a previous Bible.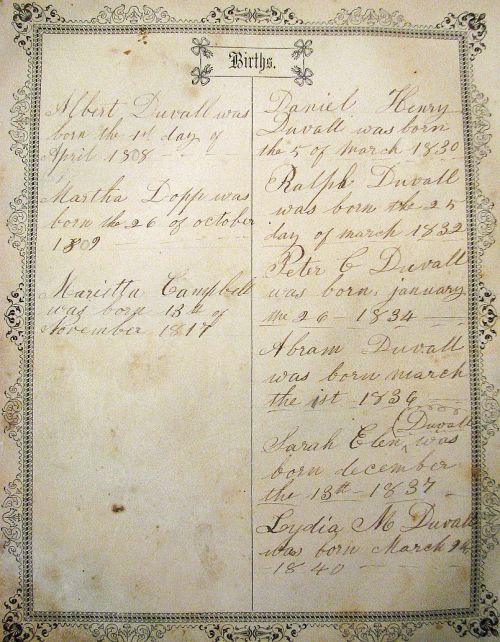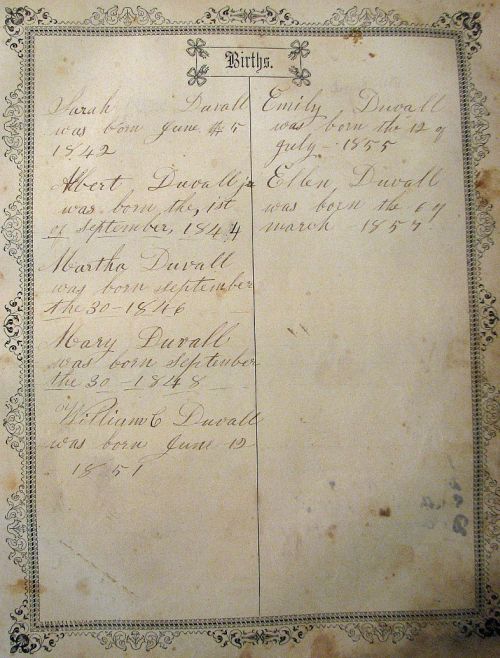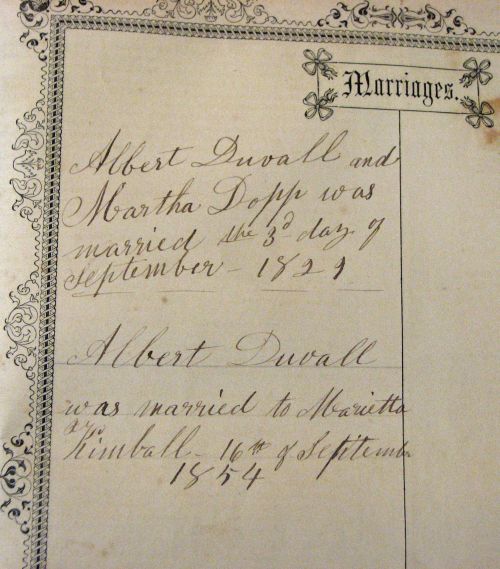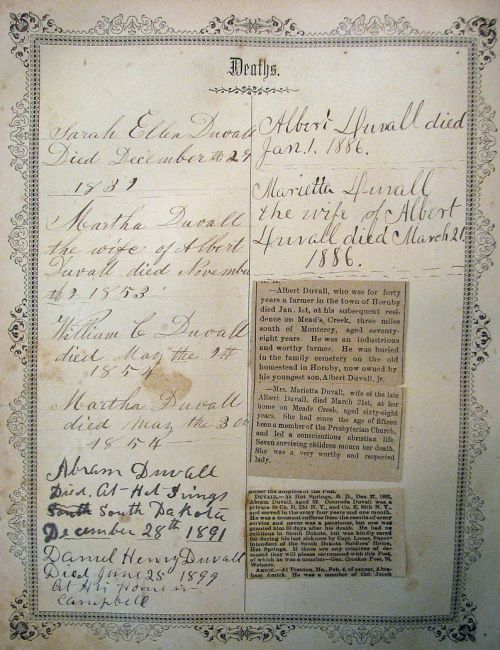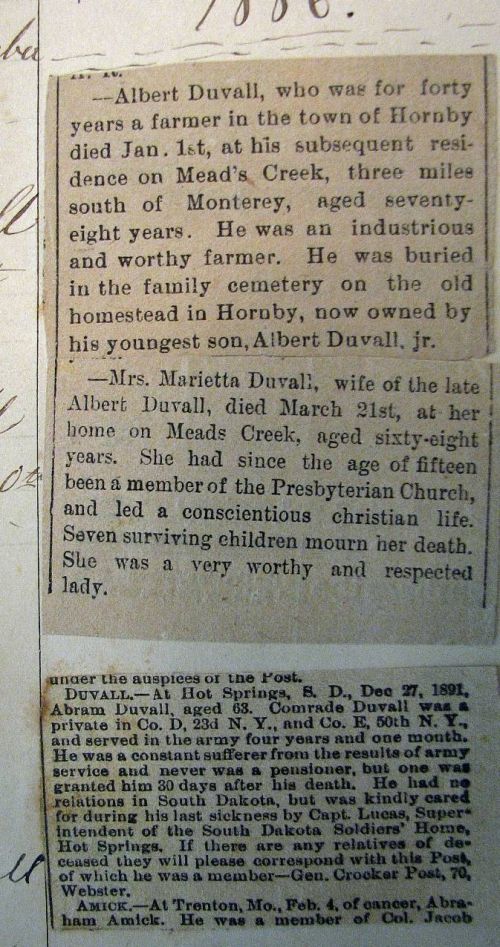 ---

Home | Genealogies | History | Census Data | Photographs | Maps
Hornby Historical Society | Other Researchers