Our Immigrant Ancestors
Charles and Susanna (Pasmore) Fish

by George Rogers
6 January 2014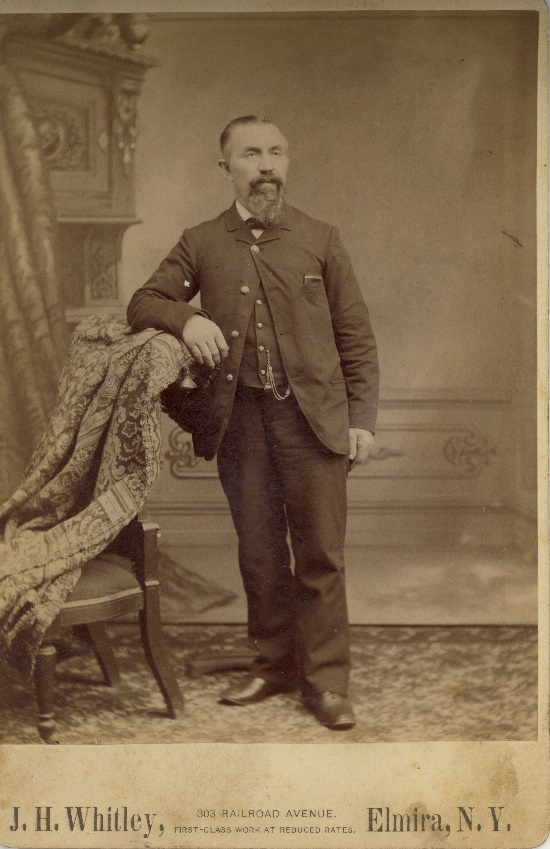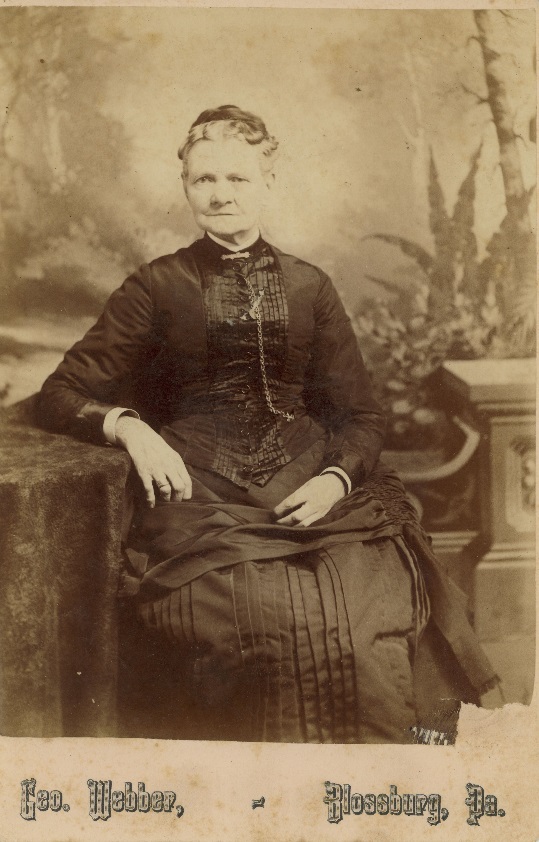 John Fish was born about 1783 (probably in Exeter, Devon, England). His wife Ann Martin was born 1790 in Illogan, Cornwall, England, the daughter of John Martin and Elizabeth Roberts. They had four sons, three of whom emigrated to America.[1] What little we know of John is a result of his run-ins with the law. He was convicted in 1832 of stealing a glass rummer and a teaspoon from a Joseph Kent and sentenced to one week's hard labor in the Bodmin gaol. Bodmin County Court Records indicate he was a cooper, married with four children and that his right little finger was missing. In another incident in 1834 he was arrested for hawking without a license.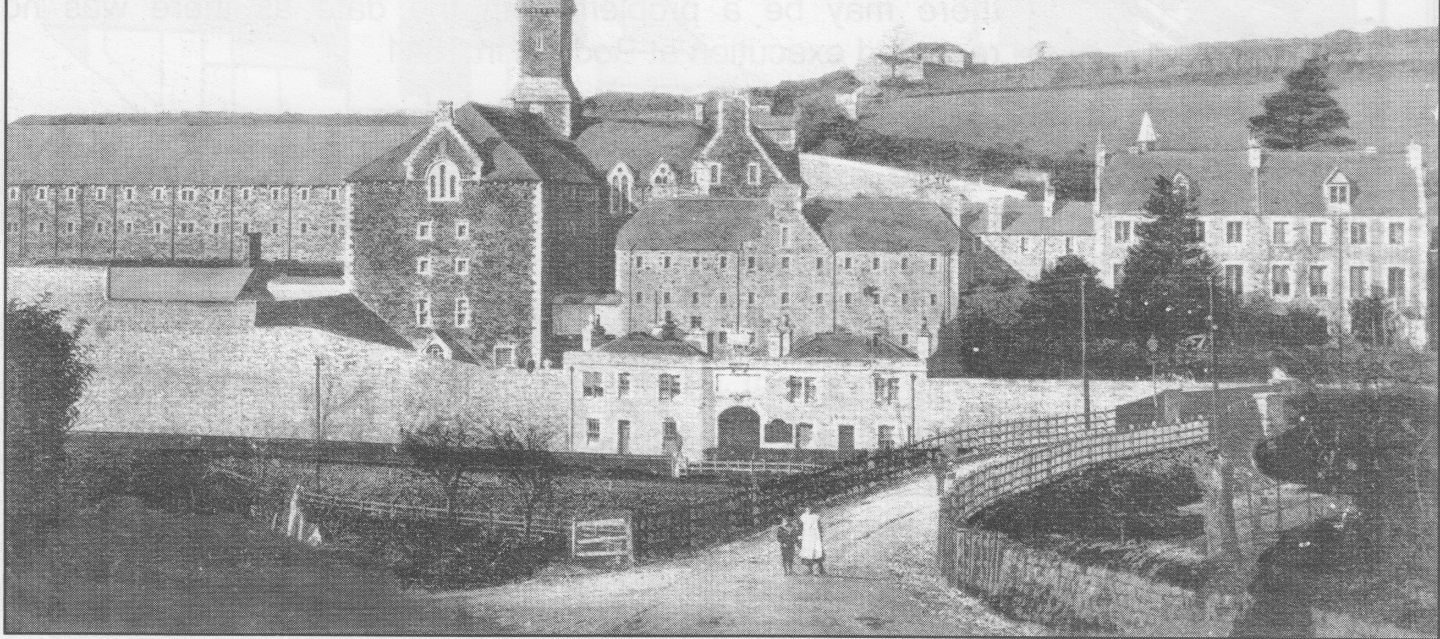 Bodmin Prison[2]
John died in 1850. Ann married widower John Heayns in 1853. He died 22 December 1855 and Ann died just two weeks later 6 January 1856.
Charles Fish, the youngest child of John and Ann, was born 11 December 1829 in Lostwithiel, Cornwall, England. It's a small town on the River Fowey about 215 miles southwest of London and 24 miles west of Plymouth. In 1841 Charles, his mother Ann and three older brothers were living in Bodmin Hill[3], a road which connects Lostwithiel with Bodmin five miles to the north. Charles was baptized 25 Apr 1830 in the Saint Winnow Church which is two miles south of Lostwithiel. He married Susanna Pasmore of Bodmin there 12 Dec 1850.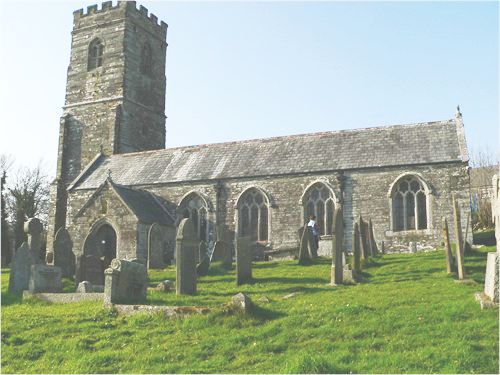 Saint Winnow Church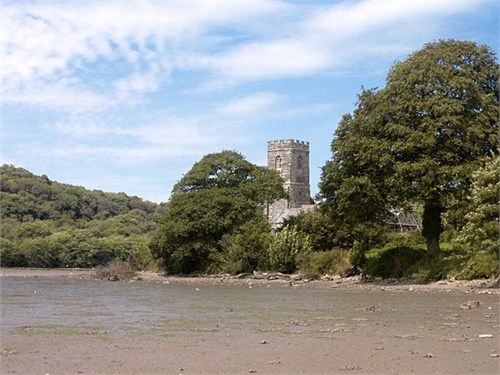 In the 1861 Bodmin census Charles was a "market gardener" living at Nr. 22 Lower Bore Street with his wife and four children.

This picture is Fore Street a couple of blocks away.
Susanna's father George born 1806 in Bodmin was a cordwainer, a shoemaker who made fine soft leather shoes. Her mother Jane Polk born 1805 in Port Isaac, Cornwall had six known children of whom Susanna was the oldest born 22 March 1826. George died sometime between 1871 and 1880 when the widowed Jane was living in the household of her daughter Elizabeth and son-in-law Henry Vanson in Charleston, Tioga County, PA.[4][5][6][7]
Charles arrived in New York City 16 June 1869. Susanna and five of their children followed 25 October 1869, all aboard the Europa.[8] Charles renounced the Queen of Great Britain, that is, he was naturalized an American citizen 10 January 1873.[9] The family settled in Arnot, Tioga County, PA where Charles was a miner for about ten years. An interesting event, considering what was to happen in the future, occurred in 1875. There was a fire that destroyed a building owned by Charles. An investigation revealed that he had insured the building for $5000 with not one but six insurance policies with different companies. Charles and his son William were tried at Wellsboro on a charge of arson but were acquitted.[10] It is not known for sure if collected the $30,000 but his life definitely improved.
He became proprietor of the Arnot Hotel, adding a livery business in 1880.[11][12] He became quite the entrepreneur. In 1882 he advertised he had a fine lot of new cutters made by the Cortland Company as well as a fine assortment of harnesses, robes, bells, whips, etc.[13] In 1883 Charles and P. F. Ryon of Arnot were making preparations to erect a large carriage factory and livery stable in Blossburg. Whether they did or not is unknown but in October 1883, construction on the Blossburg Opera House was completed and it formally opened with an oyster supper and dance. The Twelfth Regiment Band and Metherill's orchestra furnished the music.[14]
Then tragedy struck:
Wellsboro Agitator, 20 January 1885:
The fire at Blossburg last week Monday evening [12 January] originated in Fish's Opera house.
The hall had been lighted for a lecture. Mr. Fish's son [Henry] was engaged in putting out the lights
and as he was in the act of extinguishing a bracket lamp near the stage it exploded with a large
report, scattering the burning oil in all directions. The explosion was heard in the shooting gallery
next door and a number of persons rushed in, but before water could be obtained the fire was
beyond control. Mr. Fish's loss is estimated at $9,400. The insurance was $5,900. Mr. Joseph
Allen had insurance of $800 on his stock of harnesses, which covers the loss. Mr. J. S. Mitchell's
loss on his barn was $275, and he had no insurance. The Eagle Hotel and other adjacent buildings
were saved by hard work. Mr. Fish and his family saved only the clothes upon their backs. The light
from the fire was plainly visible from this borough.
Charles talked of rebuilding in early 1885 but on 2 June of that year he and Susanna departed Blossburg to visit their old home in England. They returned five months later on 3 November.[15]
Susanna died 28 July 1888 of cancer and was buried in Arbon Cemetery (also known as the Odd Fellows Cemetery) in Blossburg. "Wife of Charles" is inscribed on her stone.[16] Charles moved to Punxsutawney, PA where his son John lived, and in July 1889 purchased land on the south side of Mahoning Street just east of the bridge and started work on a new opera house to be run by Charles and John.
The grand opening of the Mahoning Street Opera house was held in September 1889. It would seat 1500 people and with its large stage and scenery, "brilliantly illuminated with gas" the locals could be entertained in comfort and elegance on cane-bottomed chairs.[17]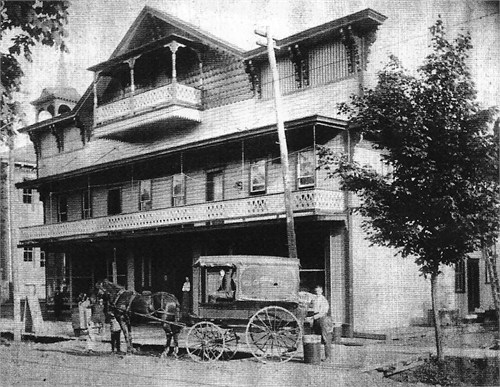 But in April 1889 tragedy struck again:
Fish's Opera House Gutted by Fire.
The Mahoning Street Opera House was very badly damaged
by fire last Wednesday night, the scenery, furniture, walls and
ceiling almost completely destroyed. The fire broke out about
one o'clock at night, and had gained considerable headway
when discovered, but by prompt and effective work the
J. A. Weber Fire Company succeeded in saving the framework
of the building. How it caught fire can only be conjectured.
The man in charge says he looked carefully over the building
at eleven o'clock after the Currie Stanley company had spoken
their lines, and everything was all right. However, there was
a fire in the stove on the stage, and it may have caught from
the flue. Others think that from the manner in which the back
of the house was bulged out that the gas escaped until the house
was pretty well filled, then ignited from the stove and exploded.
The damage to the house is estimated at $3,000. There is $4,000
insurance on the building. Mr. Fish says he will proceed at once
to repair the house and have it ready for business as soon as
possible. The engagement of the Hammersley Opera Company
had to be cancelled on account of this accident, which was
something of a disappointment to the theatre-going population.[18]
Charles' obituary in the May 7, 1902 Punxsutawney Spirit:
CHARLES FISH DEAD
The proprietor of the Mahoning Street Opera House Dies Suddenly of
Pneumonia. Charles Fish, of this place, proprietor of the Mahoning Street
Opera House, died yesterday morning, May 6, after a brief illness of pneumonia,
complicated with asthma and general debility. He was taken ill on Saturday
night and gradually grew worse until the end. The remains were taken to
Blossburg this morning on the 1:20 train, and the interment will take place
there tomorrow.
Charles Fish was born at Bodmin, Cornwall, England, December 11, 1829,
and came to America in 1870, locating at Blossburg, Tioga County, where
he was proprietor of an opera house. He sold his property there and came to
Punxsutawney in May, 1889. He soon afterwards built the Mahoning Street
Opera House, of which he has since been proprietor and manager, assisted by
his son John. He leaves a family of seven adult children, his wife having died
July 28, 1888. His children are, William G., of Philipsburg [Pennsylvania];
Henry G., Coalport [Pennsylvania]; Mrs. [sic] Clara Fish, Blossburg;
Frederick, of Corning, NY; and John C and Edwin, of Punxsutawney.
Mr. Fish came to Punxsutawney with considerable money, but was not as
successful in his business as his perseverance entitled him to be, and left very
little property. He was an active and energetic man and prided himself on living
uprightly and dealing honorably with his fellow men. He had many friends in this
community who will learn of his death with sincere regret.
And from The Agitator: Wellsboro, PA., Wednesday, May 14, 1902:
The burial of Mr. Charles Fish, aged 73, who died last Tuesday at his home in
Punxsutawney, took place on Thursday in the Odd Fellows' cemetery in Blossburg,
where he was formally a prominent businessman.
He was presumably buried next to Susanna but an inscription was never added to the stone.