The Extraordinary Camping Adventures
of
George and My
Home Our Rig About Us Latest Adventure Archives Contact Us


---

Latest Adventure

Winter 2010-2011

Skip down to latest entry

We needed to test our lawn chairs before heading out on a long trip so went to Shakertown with a lunch from Famous Recipe.





Tuesday, 30 November:
The plan is to leave Friday, 3 December and go to
McKinney COE
Campground for at least a week.
We'll be in site 78 starting Saturday. We'll be at the Lenoir City, TN WalMart on Friday night.
Wednesday, 8 December: Here's our site at WalMart in Lonior City, TN. Cold. When I asked pemission to overnight, was told, "OK, but WalMart cannot be reponsible for anything that happens to you". Nothing did. Even the gunshots didn't bother us (just kidding).





Here's our site (#78) at McKinney. Colder. Hopefully by the end of the week it will warm up a little. More pictures of McKinney here. Some shots of the bathhouse, laundry and deer.



A little scare here. One of our electric heaters developed a problem in the middle of the night, but no damage. Both the rv and pedestal breakers blew. We didn't even wake up. It was really cold when we did wake up though. Check your cords carefully. Another problem was My had a tooth break off her partial. We found it and went to a local dentist who glued it back in. I should have been forewarned when I saw the doc's new BMW and the two blond bimbo receptionists and the plush waiting room furniture but was still shocked at the bill.

Here's a little gal I met on my walk this morning.

My trying to keep warm on her walk.
Saturday, 18 December:
We're at Eastbank COE Campground in the extreme southwest corner of Georgia. After leaving McKinney Tuesday we spent two nights in Bluff Creek COE Campground and arrived here Thursday at dark. It was also raining and still is. We spent Wednesday shopping at the Fort Benning PX. Out site # 64 is shown here and a sunrise shot from just outside our door. There are more pictutes of Bluff Creek
here
. This a very pretty place. Nobody here except us and a couple of contractors working at the papermill next door. No stink from that except just outside the gate the day we left. It's off AT&T's network there so phone connectivity was a problem.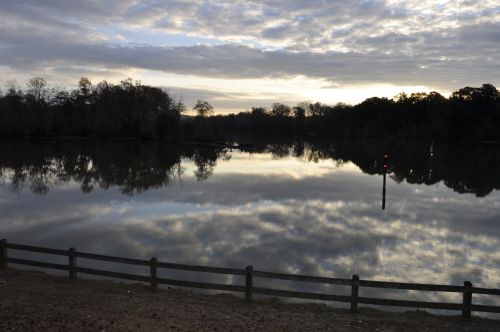 There have been a few changes at Eastbank since we were last here. The overflow area has been dug up and new campsites added. See new map and additional pictures of the infamous new bath house
here
. We're in the same place we stayed before but now instead of a sidewalk outside our door we have a pad of fine gravel which tracks into the RV. There's a new bath house which must have been designed by someone who has never been camping and possibly never taken a shower. There is the shower head which is not adjustable and a push button for the water which stays on 25 seconds. Note I said button not buttons. There is only one which provides, not hot or cold, but tepid water. The stall is about 2 foot square in contrast to the room in which the toilet is located which is big enough to turn a '59 Pontiac around in.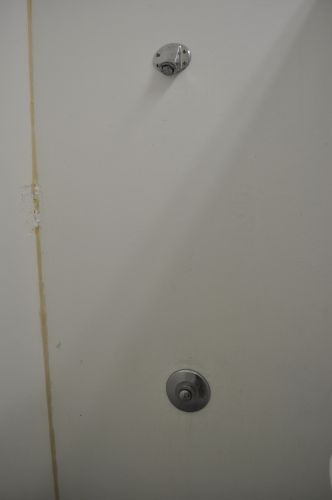 Did anyone lose a cat here?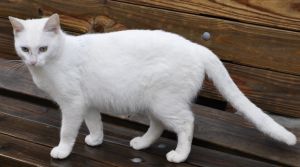 There's a new fish cleaning station, too. Unlike the bath house, no expense was spared on this gem.
Note the stone construction.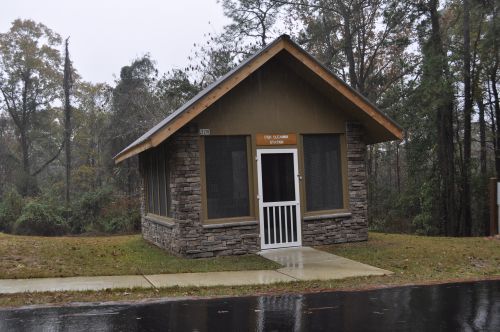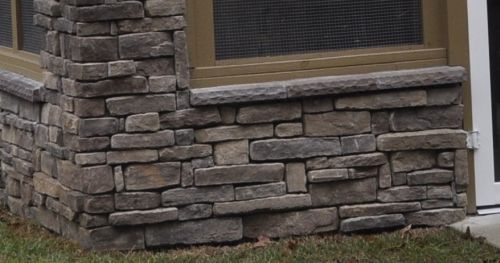 Here's our site # 57.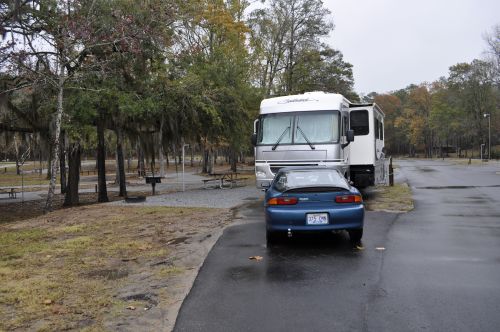 Thursday, 23 December:
We're in St. Andrew's State Park in Panama City at site #30.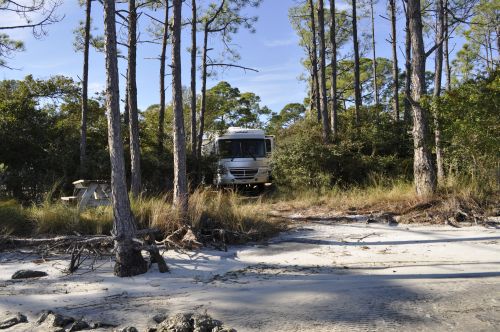 Sunrise from our site.

Monday, December 27: It rained all day on Christmas but cleared yesterday and we left Panama City for points slightly north, White Oak Creek COE Campground. You can see more of it
here
. It was very windy but not too bad driving. We're in site #101 away from the water (and the cold wind) a bit. It's a beautiful sunshiny day but not expected to get much past forty degrees.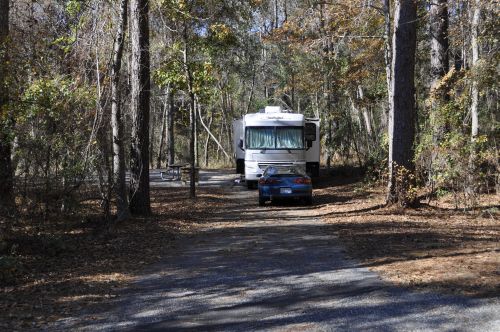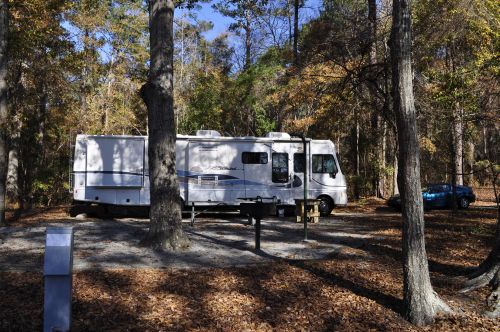 Map of our stops:
With this map you can zoom in on locations and in satellite view sometimes see our campsite.