Extraordinary Camping Adventures of George and My
---
Repairing a minor dent in RV ladder.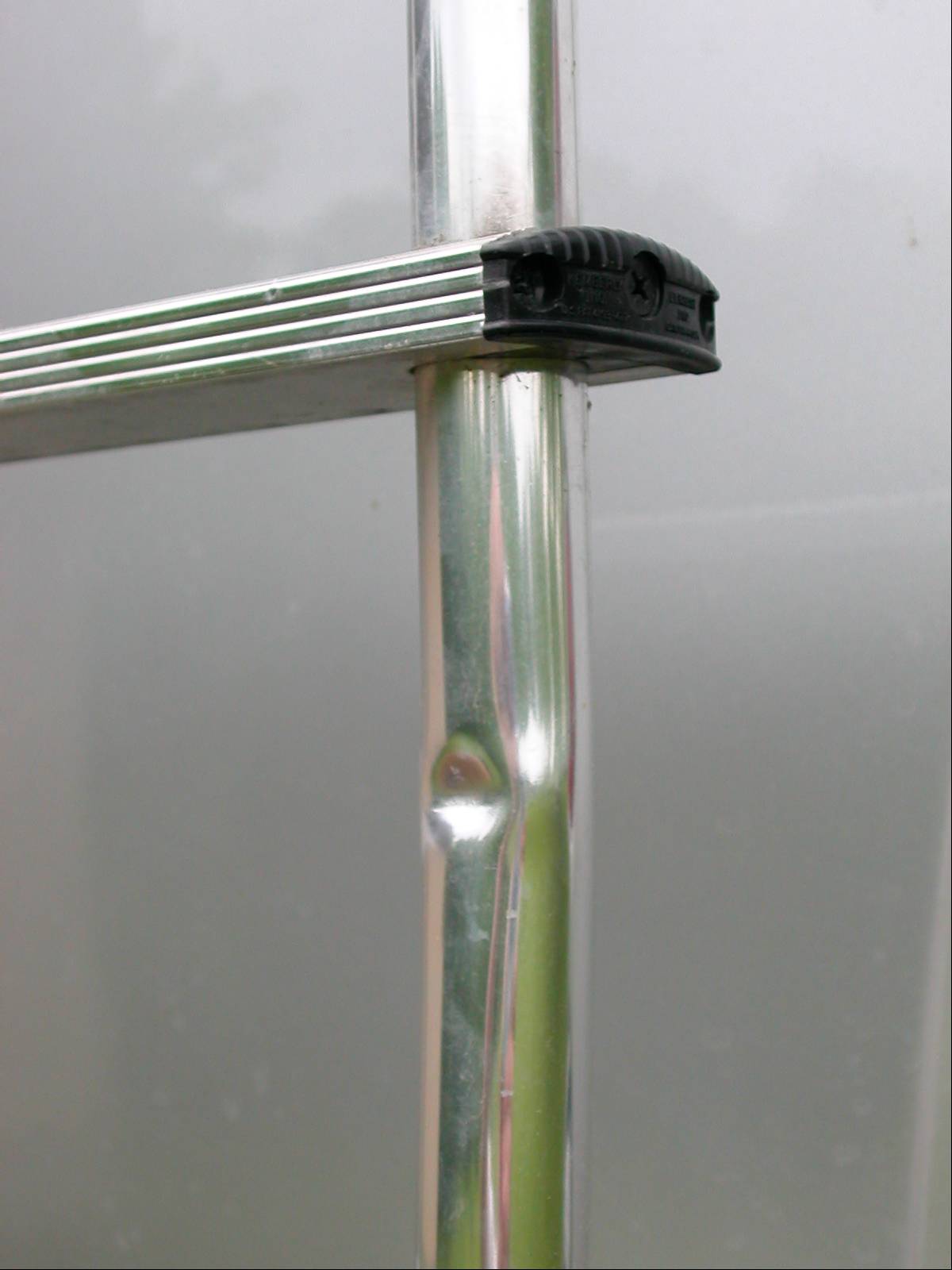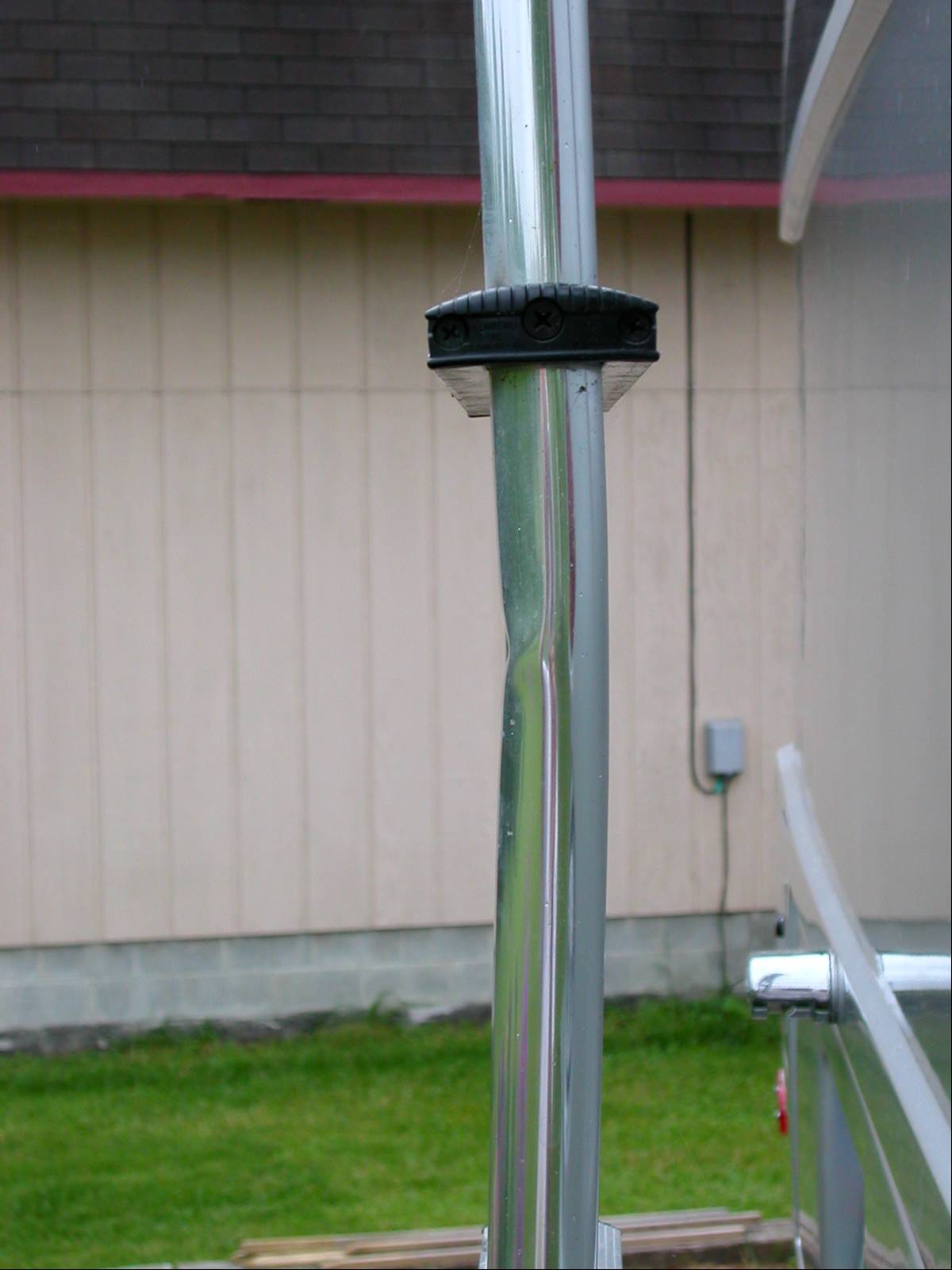 Small dent in the ladder.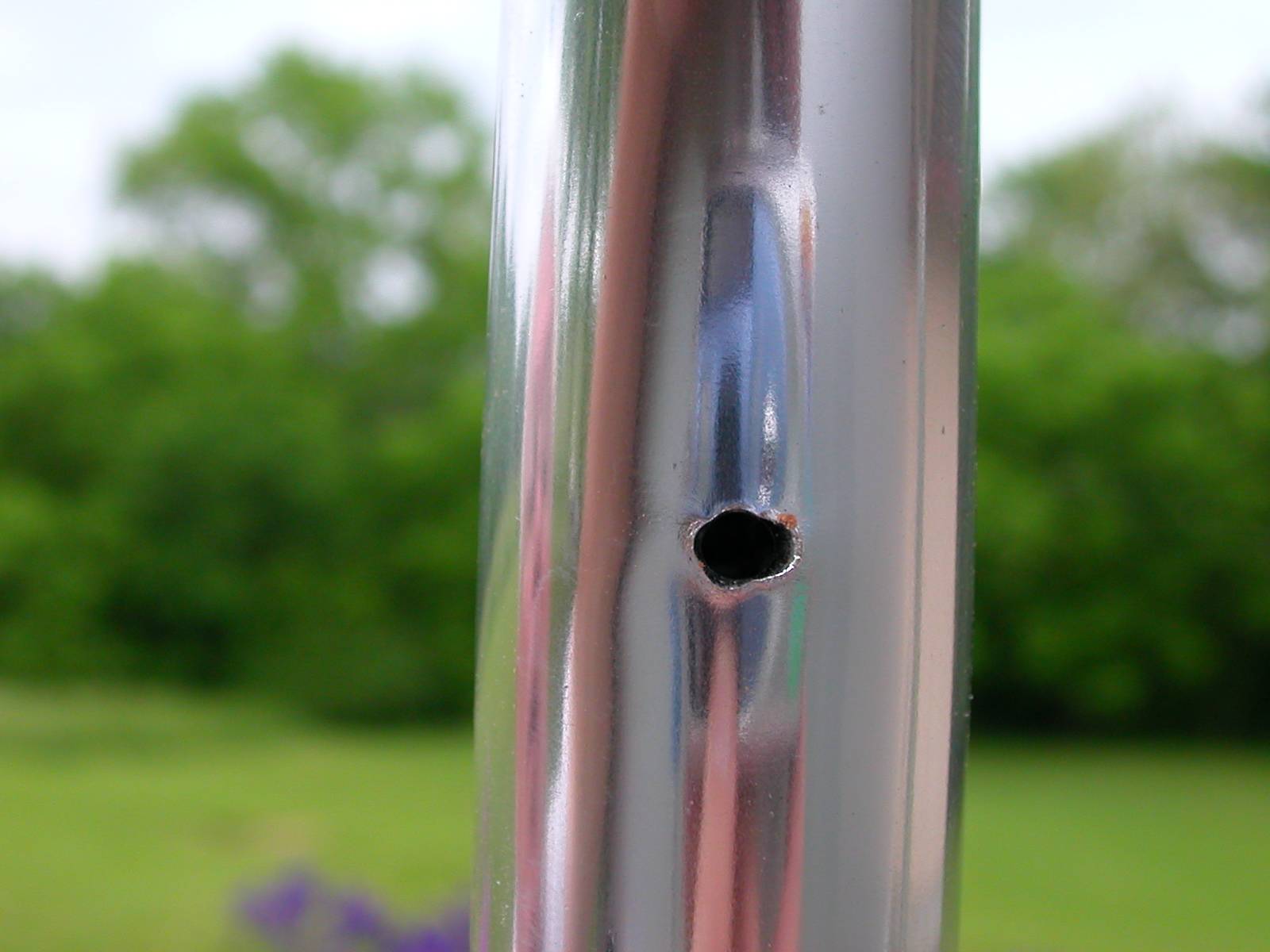 Drill 1/8" hole behind the dent.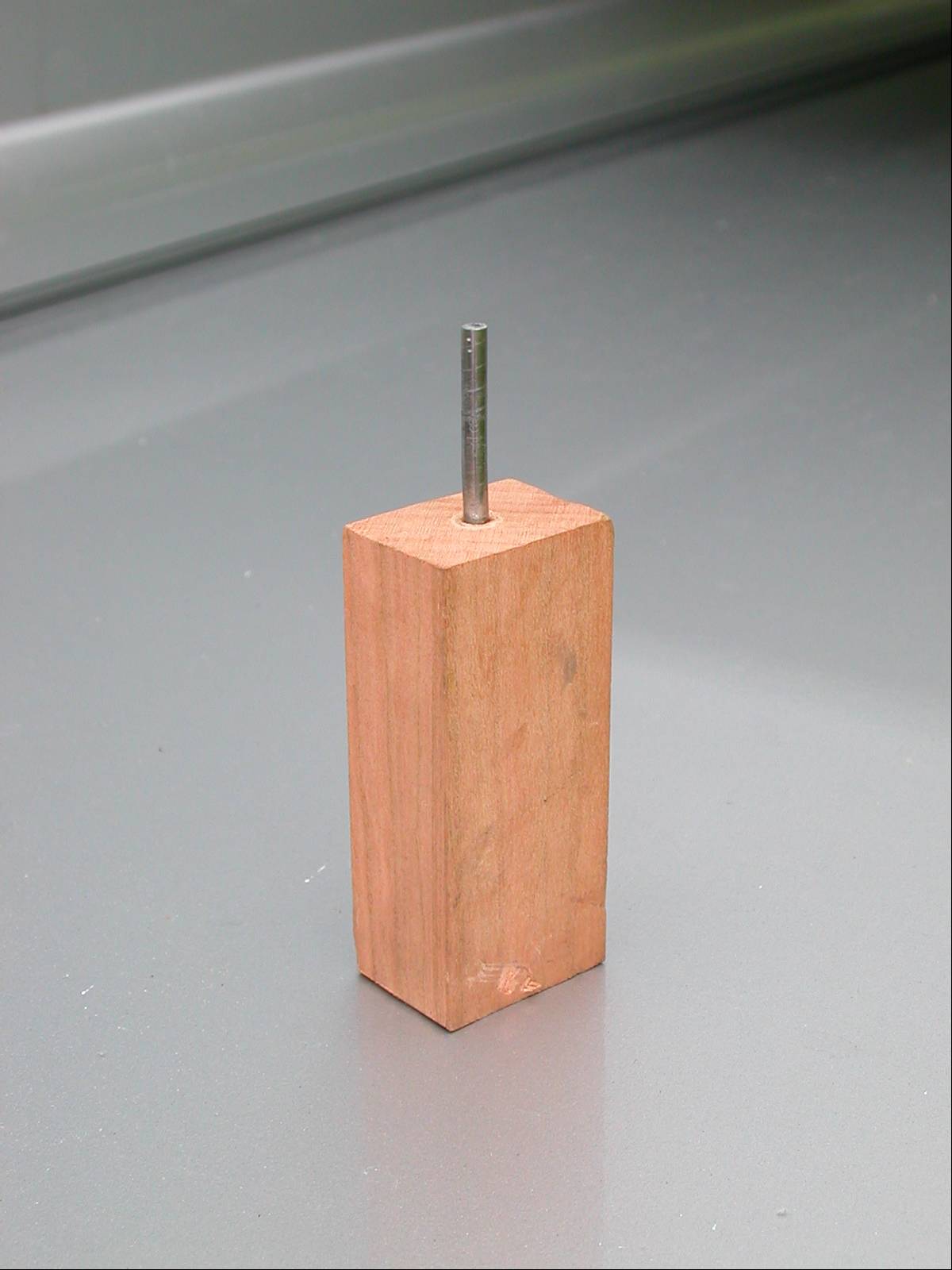 Place the 1/8" drill bit in a wood block with diameter of ladder tubing plus 1/4" protruding.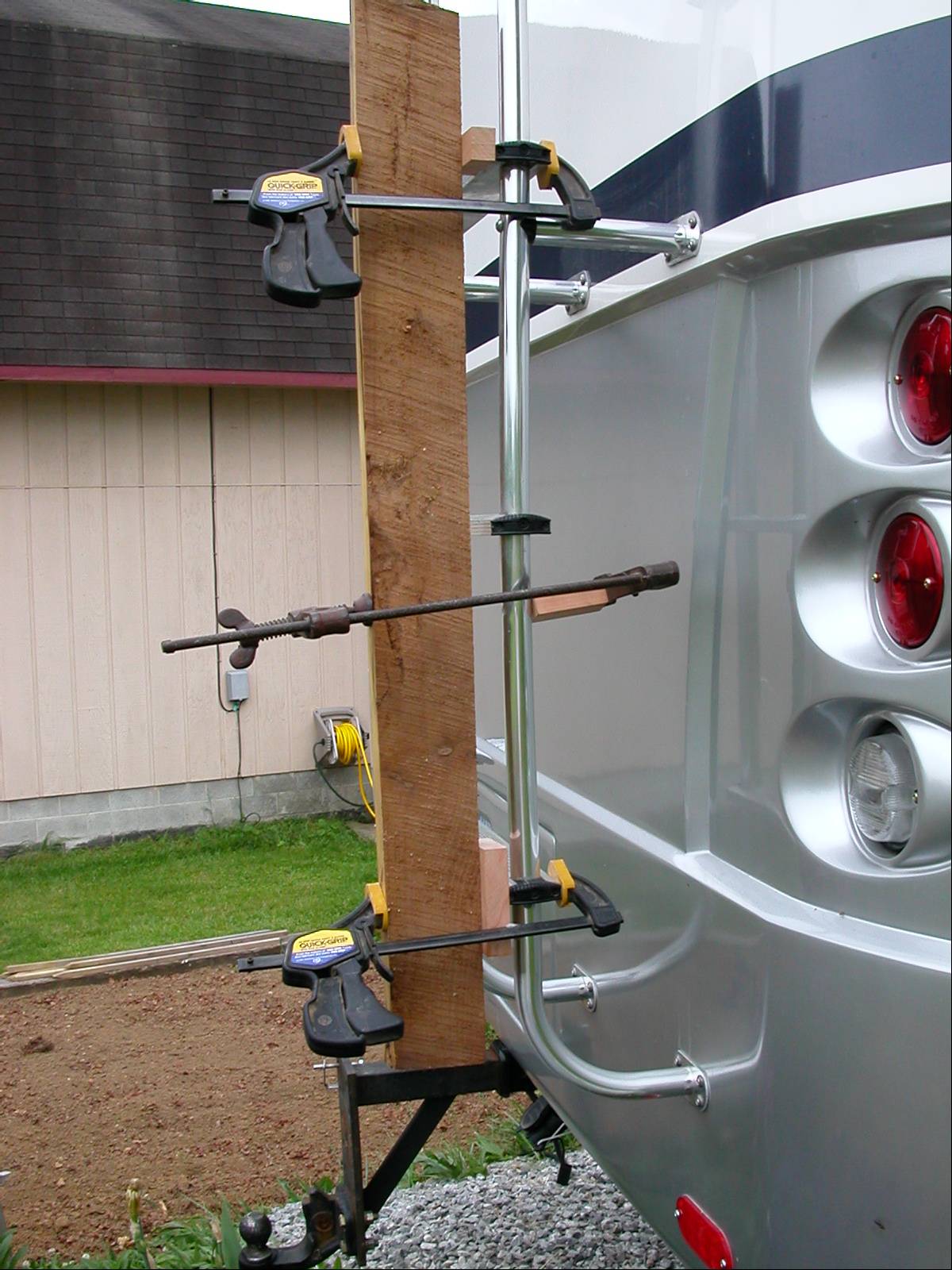 Use a setup like this to push against the dent with the drill bit in the block through the hole drilled behind the dent.
Move the point of contact around to smooth out the dent as best possible.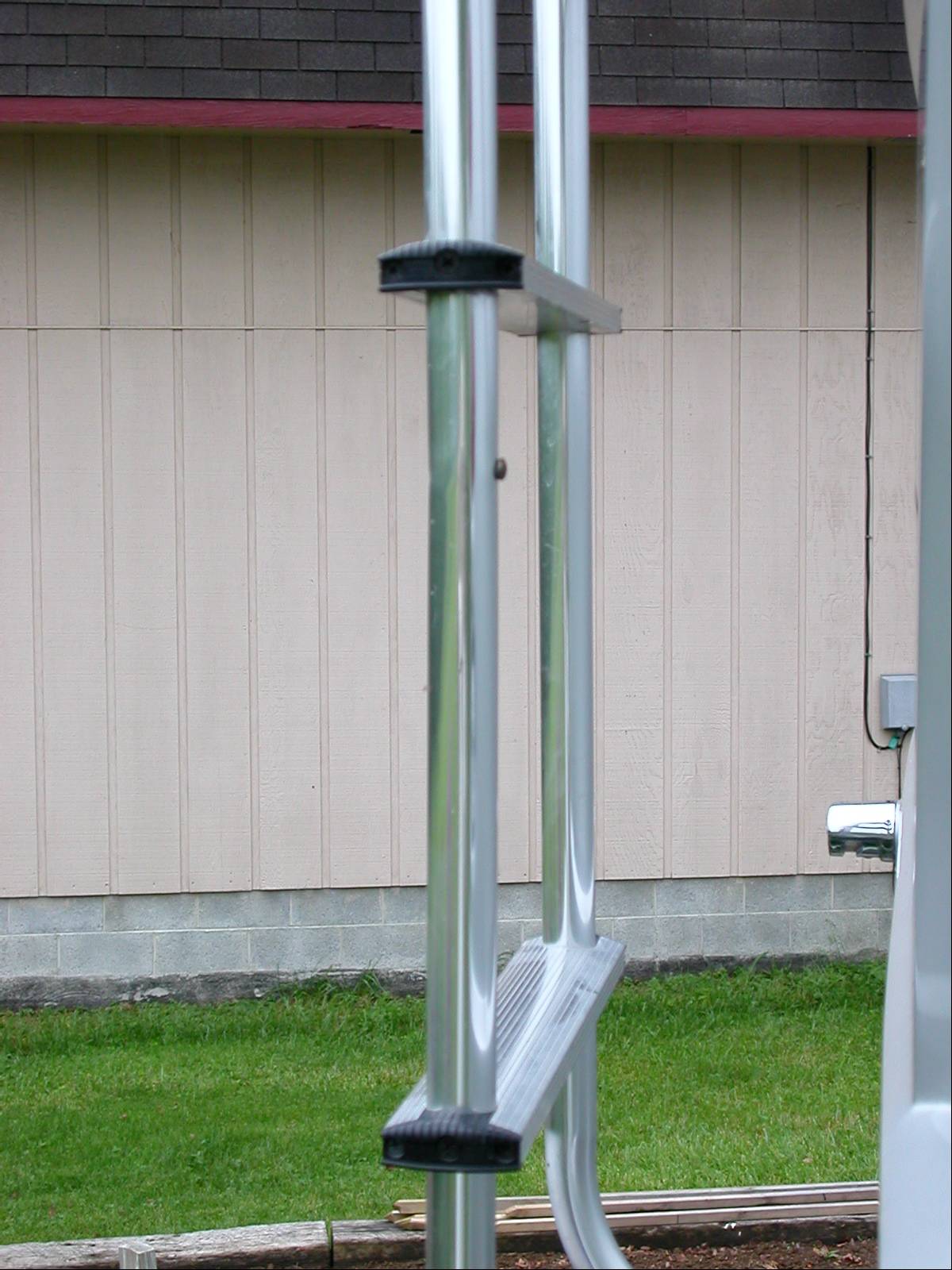 Good enough.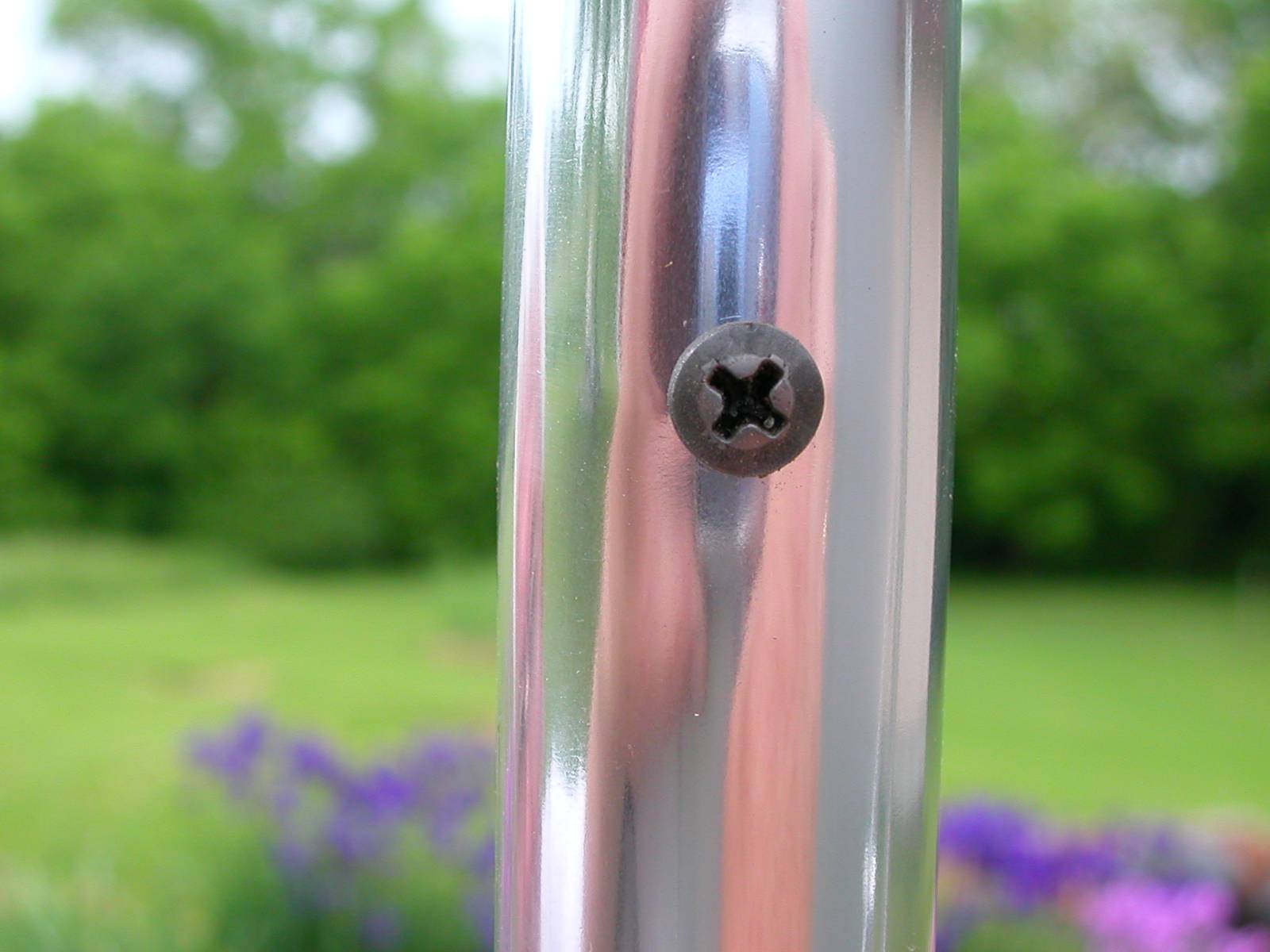 Insert machine screw in the hole to seal it.
---
Home Our Rig About Us Latest Adventures Archives Contact Us

---