Town of
Hornby
Steuben County, New York

The Rogers Family
Frederick Lane Rogers was born in Williamsport, PA 12 May 1862. On 8 October 1885 he married Carrie Maria Erwin, born 15 June 1859, the daughter of Samuel Curly-eye Erwin and Mary Elizabeth Thompson. Carrie Maria was the great granddaughter of Irish immigrant Arthur Erwin after whom the Town of Erwin in Steuben County, NY is named. Frederick died 4 March 1940 and his wife 15 Dec1946.

Photo from collection of Kay Snyder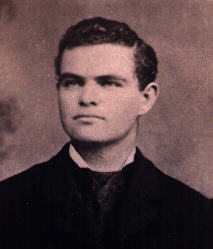 Frederick Lane Rogers
1862-1940
---

Photo from collection of Kay Snyder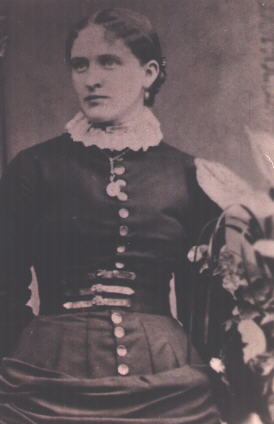 Carrie Maria Erwin Rogers
1859-1946
---

Photo from collection of Kay Snyder


50th Wedding Anniversary
1935
---


Fred and Maria had five children, one of which died as an infant:

Elizabeth Rogers 1886-1974
Frederick Lane Rogers, Jr. 1888-1971
Carolyn Emeline Rogers 1893-1984
Helen Erwin Rogers 1895-1985
Baby Rogers 1902-1902
---


Rogers Family Main Page

Links To Other Hornby Pages Below

---


Home | Genealogies | History | Census Data | Photographs | Maps
Hornby Historical Society | Other Researchers



---


You are our visitor since 18 March 2001. Thanks for stopping by!